Gym Equipment Relocation Services Los Angeles, CA
Call or Text Us Today: 1-888-885-3244
Welcome to Tom's Gym Movers
Moving your gym equipment, whether across the hall or to another building across the state can be a huge undertaking on your part. It would require many hours of disassembly, packing, transporting, unpacking, and reassembly, depending on where you need to set them up again. The good news is that when the need arises for you to move your gym equipment, there is a team of expert Equipment movers you can count on to make your move as smooth, easy, and stress-free as possible!
Contact us today for your FREE ESTIMATE! 1-888-885-3244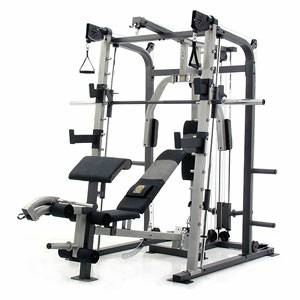 The premier equipment movers you can trust
Serving clients throughout Anaheim Hills, Arcadia, Avalon, Azusa, Bellflower, Bell Gardens, Beverly Hills, San Fernado Valley, San Diego, Sacramento, San Francisco and other surrounding areas, Tom's Gym Movers and Storage stands out as the premier provider of top quality gym removal services that truly deliver the results you want.
Equipment relocations should be carried out by experienced industry professionals. When transporting heavy machines and equipment it is essential the vehicle is loaded correctly and safely to eliminate the risk of damage in transit. We are fully trained in manual handling and equipment assembly giving us the full knowledge needed to undertake the more difficult and awkward gym moves.
We understand that every relocation is different which is why Tom's™ Gym Moving provides each client with an excellent moving service. We believe that all of our clients have their own unique situations, so we ensure that all receive a comprehensive planning and analysis service with one of our fully qualified Project Managers who are on hand to visit your premises in order to discuss your requirements and provide a package that suits you.
Working with you, we will find the most efficient and cost-effective method to cover the very individual circumstances of your move.
During the pre-move planning stage, we pay careful attention to Health & Safety, creating a full risk assessment method statement for all phases of your move. All of our operative staff are fully trained in identifying hazards and creating secondary risk assessments prior to commencing work each day, ensuring the up most safety of your staff and any third parties who may be present. Our senior management is fully certified in Managing Safely – Institution of Occupational Safety and Health.
MOVING, ASSEMBLY, & DISASSEMBLY
Some of the fitness machines we can help with include:
The San Fernando Valley, North hollywood, Los Angeles, Glendale, Simi Valley, Palmdale, Inland empire,
Beverly Hills, Orange County, San Diego, San Francisco, Santa Barbara, Sacramento, San Bernardino, Apple Valley, ……….